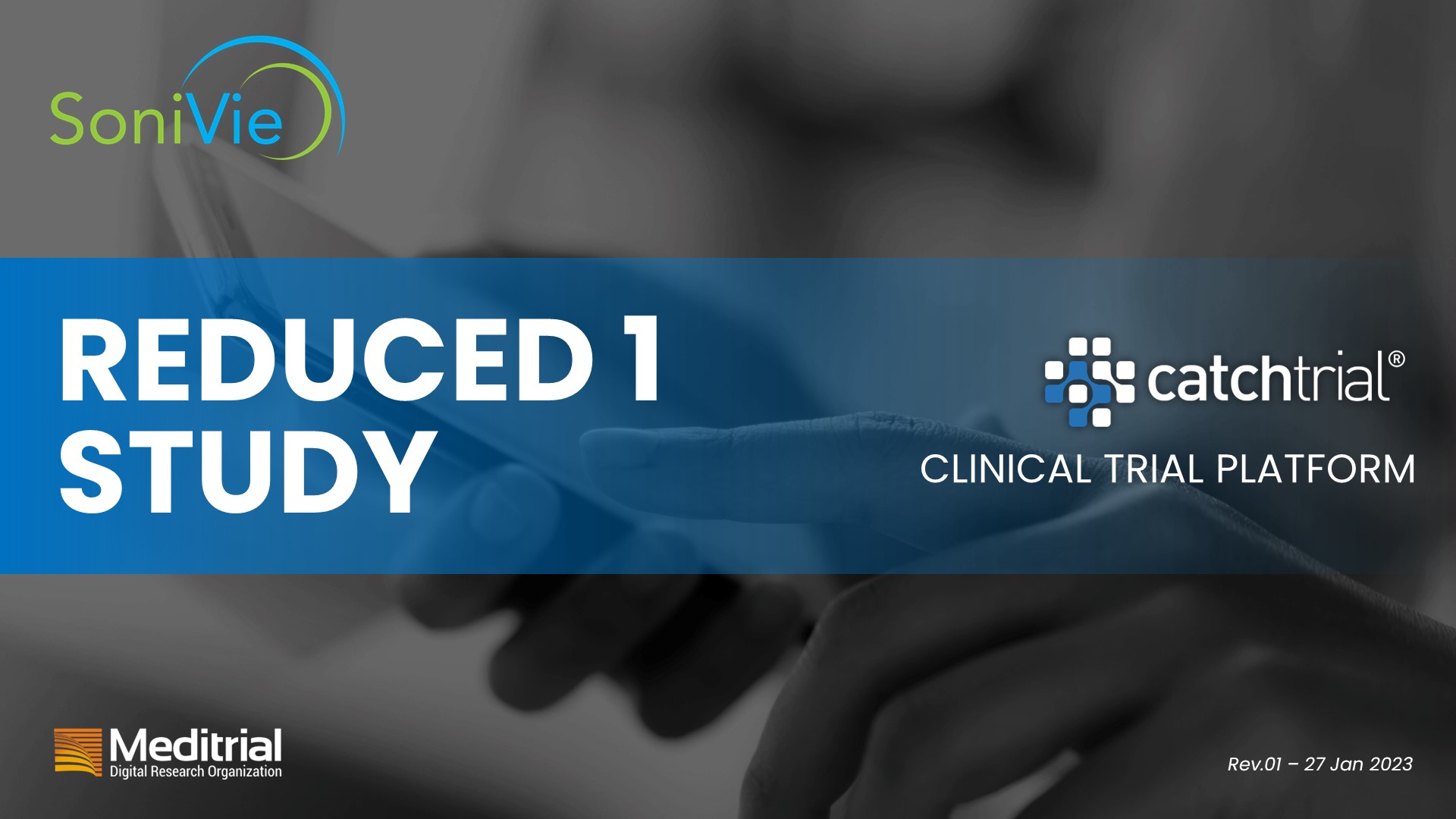 This video course will provide you all the basic and fundamental instructions to access and complete the SoniVie electronic CRF for the REDUCED 1 study.
You will learn how to login, access the online guidelines and the Helpdesk, enroll a new patient in the study, complete and sign the eCRF, and manage electronic queries.

Upon completing the video course, by taking a 5-question test, you will be able to download your digital eCRF training certificate.